char.gy announces 'Night Saver' tariff to unlock affordable rates for all EV motorists
New 'Night Saver' tariff from char.gy unlocks competitive on-street EV charging rates as power prices soar.
November 17, 2022

Costing as little as 29p kWh at night, char.gy's new pricing brings on-street charging in line with the cost of charging at home
EV motorists without residential parking pay four times as much VAT on their everyday car charging
London, 17 November ​ 2022: UK-owned and operated char.gy, today announced the launch of its new 'Night Saver' tariff to help all EV motorists manage their rising energy bills.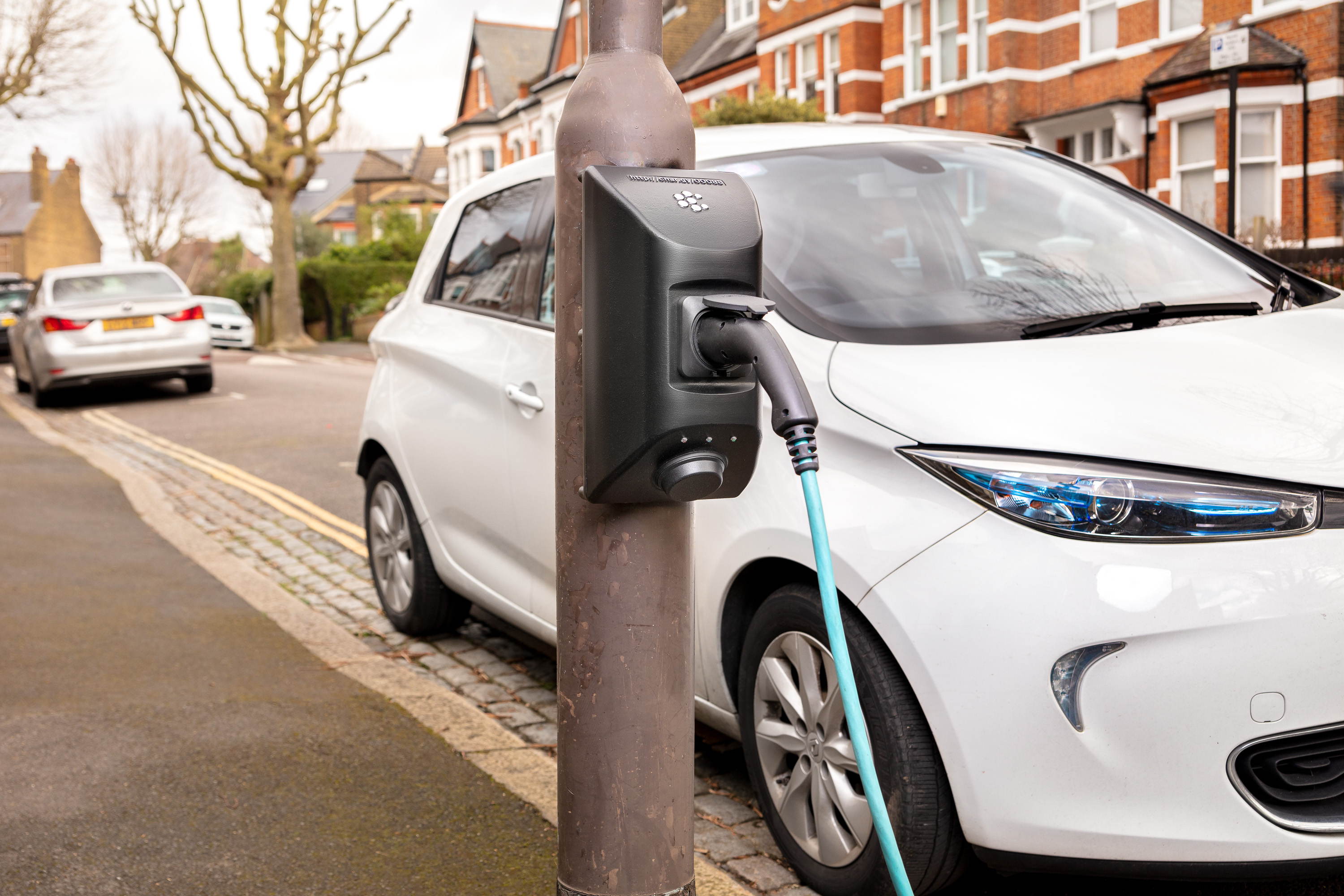 Launching early December 2022, char.gy's 'Night Saver' tariff will enable motorists without access to domestic electricity to charge their vehicle at the most cost-effective time of the day. With wholesale electricity prices cheaper at night, char.gy will offer its customers the opportunity to charge their vehicles at a lower rate of 29p/kWh from midnight until 7am, the next day. 
To put EV motorists in control of their costs, char.gy customers will be charged solely for the energy they use, on the day they charge - eliminating the uncertainty of variable monthly bills. 
Charging between 7am and midnight will cost 65p/kWh. According to RAC Charge Watch, this is in line with the average price of charging on the go on other networks. 
On the new tariff, customers will still be able to charge during the day and make savings. Char.gy estimates that its customers will pay less than their previous 42p/kWh Pay As You Go rate if they use its 'Night Saver' tariff for 65% of their charging.
The table below shows how drivers can use a standard 5.3kW char.gy lamppost on-street charger to keep their driving costs under 10p per mile. Charging this way gives drivers a great value average price for all their kWhs. This is a significant saving on the 56.2p/kWh average price across all public charging networks. 
| | | | | | | |
| --- | --- | --- | --- | --- | --- | --- |
|   | kWh | Start | Total cost | p/mile | Average p/kWh | Mileage |
| Small | 20 | 23:30 | £6.75 | 8.4 | £0.34 | 80 |
| Medium | 35 | 22:30 | £13.01 | 9.3 | £0.37 | 140 |
| Large | 50 | 21:30 | £19.27 | 9.6 | £0.39 | 200 |
The launch of char.gy's new 'Night Saver' tariff aims to bridge the gap between the cost of on-street and off-street charging. As it stands, drivers without residential parking pay four times as much VAT on their everyday car charging compared with those who can charge at home. 
char.gy CEO, Richard Stobart, said, "During this crucial time, we recognise the frustrating disparity between charging rates for motorists with driveways and those without. The introduction of our new Night Saver tariff aims to provide a solution by giving all EV motorists access to the most competitive rates through our renewables-based charging service. This also supports the UK's drive for greater energy security and more renewable energy, because more EV energy demand will occur when national energy demand is at its lowest." 
- Ends -
Click here to download a char.gy image selection in full resolution, copyright free for editorial purposes
Media Enquiries
Please contact Hannah Prigg, Whistle Ignite
t +44 (0)7860 864533
About char.gy
char.gy is a leading UK-owned and operated specialist in 'on-street' EV charging technologies and services. The company is on a mission to provide reliable, low-cost, renewable-sourced public charging stations that also inject revenue into local councils ensuring charging station access across the UK and better services for local communities. char.gy has over 1,250 public charge points in operation. Read more about us at char.gy
Sources
RAC Charge watch reports 64p/kWh average on the go charging price 
EV motorists without residential parking pay four times as much VAT on their everyday car charging - VAT calculated on domestic electricity is 5%, whereas motorists using on-street chargers pay 20%. Source: RAF 
56.2p/kWh average price of ALL public charging networks. Source: Leccy