Brill Power Brings Sustainable Battery Technology To 18th Century Victorian Mansion In UK First
Bronllys Hall in Powys, Wales sets ambition to become a sustainable events venue powered by batteries, solar, vegetable oil and wind
October 30, 2023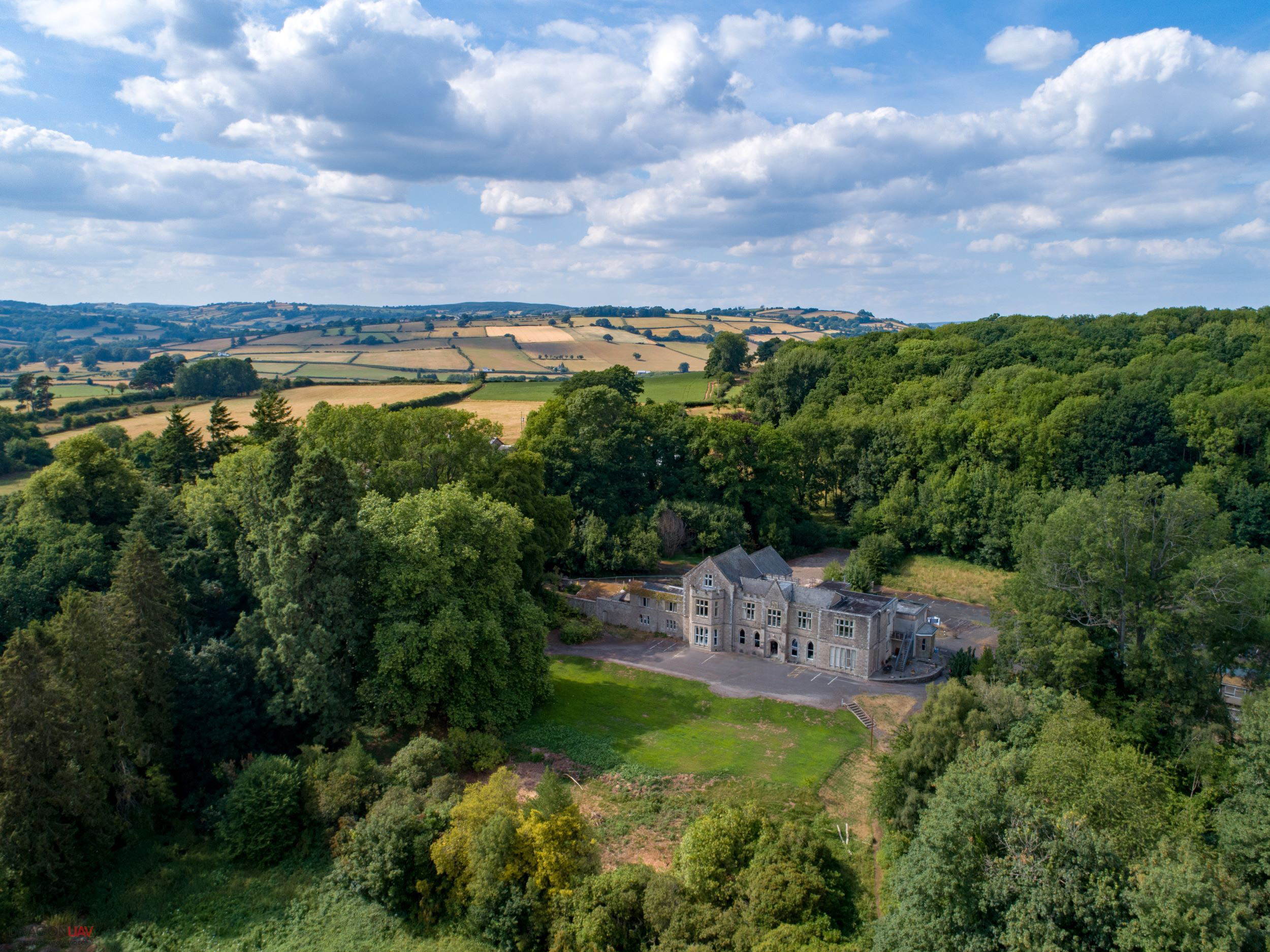 New battery technology from Brill Power drives Bronllys Hall towards its ambitious sustainability targets, setting new precedent for event venues
Bronllys Hall strives to become a showcase for UK homegrown cleantech innovation
Extensive project gives confidence to commercial building owners and developers who choose to install batteries as part of their energy system
Brill Power, a battery technology company originating from Oxford University, has successfully installed its pioneering battery management system at Bronllys Hall, a renowned historic building in Powys, Wales. The extensive renovation project aims to transform the deteriorated 18th-century structure, which retains elements from the 15th century, into a five-star events venue that operates sustainably, with minimum reliance on the grid.
In their pursuit of ambitious sustainability targets and the establishment of a new industry benchmark across the events sector, the team at Bronllys Hall partnered with Brill Power to implement their proprietary technology. 
Brill Power's battery management system offers substantial environmental advantages and promotes sustainability by extending the lifespan of the building's battery supply by as much as 60% and amplifying the usable energy from ageing battery cells by up to 46%. The battery system can be charged from multiple renewable energy sources as well as the grid, and its stored energy can be discharged to power various loads throughout the estate.
The company's patented technology addresses the underlying issues that contribute to battery degradation. Standard battery packs are limited to performance imposed by the weakest cell. However, at the core of Brill's Battery Intelligence Platform lies the solution to this problem - a process known as "active loading" - where individual cells or modules are charged and discharged based on their individual health. This approach ensures that all available energy within the battery cell is utilised.
Christoph Birkl, Brill Power, CEO and co-founder, said: "We're immensely proud of our work with the ​ Bronllys Hall team. All too often, battery manufacturers install more batteries upfront than is necessary to deliver the intended revenue at the beginning of life. However, at Brill Power, we take a different approach. From day one, we create fit-for-purpose solutions which avoid oversizing and focus on lowering the overall cost of ownership of energy storage solutions.
He added, This approach not only gives incredible projects like this a competitive edge through extended battery life but also contributes to up to 50% reduction in battery waste, aligning with the team's sustainability targets."
Doug Hughes, Principal Architect and Managing Director of Hughes Architects, who were appointed by Bronllys Hall because of their work in conservation architecture projects, said: ​​"What impressed us the most about Brill Power's technology was how perfectly it aligned with our goal of creating a fully sustainable historical building. Their solution not only solved the issue of limited battery lifespan but is scalable in the future for batteries of different types, powered by different energy sources. This scalability provides us with abundant options for the future, further reinforcing our commitment to sustainability."
He added, "Bronllys Hall is an older and historic building. A lot of our architectural work has been around safeguarding the building's history while making it a modern facility for its future use. Technology such as Brill Powers has integrated well with this." 
This project provides new hope for owners and developers of larger-scale historical buildings given the UK Government's Energy Efficiency Standards that came into force on April 1st, requiring all commercial buildings to be rated a minimum of Grade C by 2027 and Grade B by 2030. This will also apply to the prospective legislative requirement for all residential properties to meet EPC C by 2035, a change that is being considered as part of the Minimum Energy Performance of Buildings Bill which is currently being considered by parliament. 
Bronllys Hall is one of Brill Power's largest deployment to date with past deployments being 10-15kWh versions. The interest in their stationary storage products including its soon to be released 800V variant for commercial, industrial and grid-scale energy storage, has been overwhelming. According to a report by MarketsandMarkets, the global stationary energy battery market was valued at $5.4 billion in 2021 and is projected to reach $15.9 billion by 2026, growing at a CAGR of 24.9% during the forecast period. 
- Ends - 
Editor's Notes: 
About the tech:
The Brill Power Battery Management System (BMS) sets itself apart from conventional BMS solutions with its cutting-edge approach to battery optimisation. Brill's active loading proprietary system recognises the health of every battery cell or module and regulates current accordingly, preventing any single cell from limiting lifetime, safety, and/or energy storage capacity. This extends battery lifetime by up to 60% and reduces payback time by up to 5 years compared to conventional battery systems.
Brill's BMS continuously balances all cells, shortening charge times without requiring a dedicated balancing step. Failed battery cells can be bypassed and replaced while the system remains operational, reducing downtime and maintenance costs. Additionally, Brill's BMS can connect directly to solar PV arrays or electric vehicle chargers without the need for additional equipment, resulting in lower system costs and complexity.
With Brill Power's proprietary software platform, owners have full access to low-level battery data and diagnostic and prognostic features to optimise utilisation and maintenance. This gives owners the best possible position to claim warranty cases from cell or system manufacturers.
Images
Click here to download a Brill Power image selection in full resolution, copyright-free for editorial purposes.
About Brill Power
Brill Power's mission is to harness the potential in novel battery management systems to improve the performance and reduce the costs of ownership of stationary & motive power batteries as an enabling and sustainable technology for society. The company has been founded on world-class research pioneered at the University of Oxford and has closed a Series A round led by Legal & General Capital and Barclays Sustainable Impact Capital.
Media Enquiries
Hannah Prigg at Whistle Group
t +44 (0)7860 864533, e [email protected]