Majenta Solutions Ushers in a New Era of Secure Data Transfer for Business
New & mathematically impenetrable technology provides the ultimate level of security for the transfer of critical intellectual property
March 3, 2022

Majenta Solutions' new anonymised sharding technology for data transfer is mathematically impossible to breach and fit for the quantum age
MX ASR bypasses the limitations of encryption and secure file transfer protocols
Convenience of the cloud now allied to impenetrable security for large, complex businesses - as much as SMEs with valuable IP
MX ASR is a simple and quick-to-deploy desktop SaaS tool
Solution is a security game-changer as governments and businesses witness rising threat levels
03 March 2022, Coventry. Digital transformation and security experts, Majenta Solutions today announced a new generation of advanced data transfer technology with the launch of its MX ASR solution.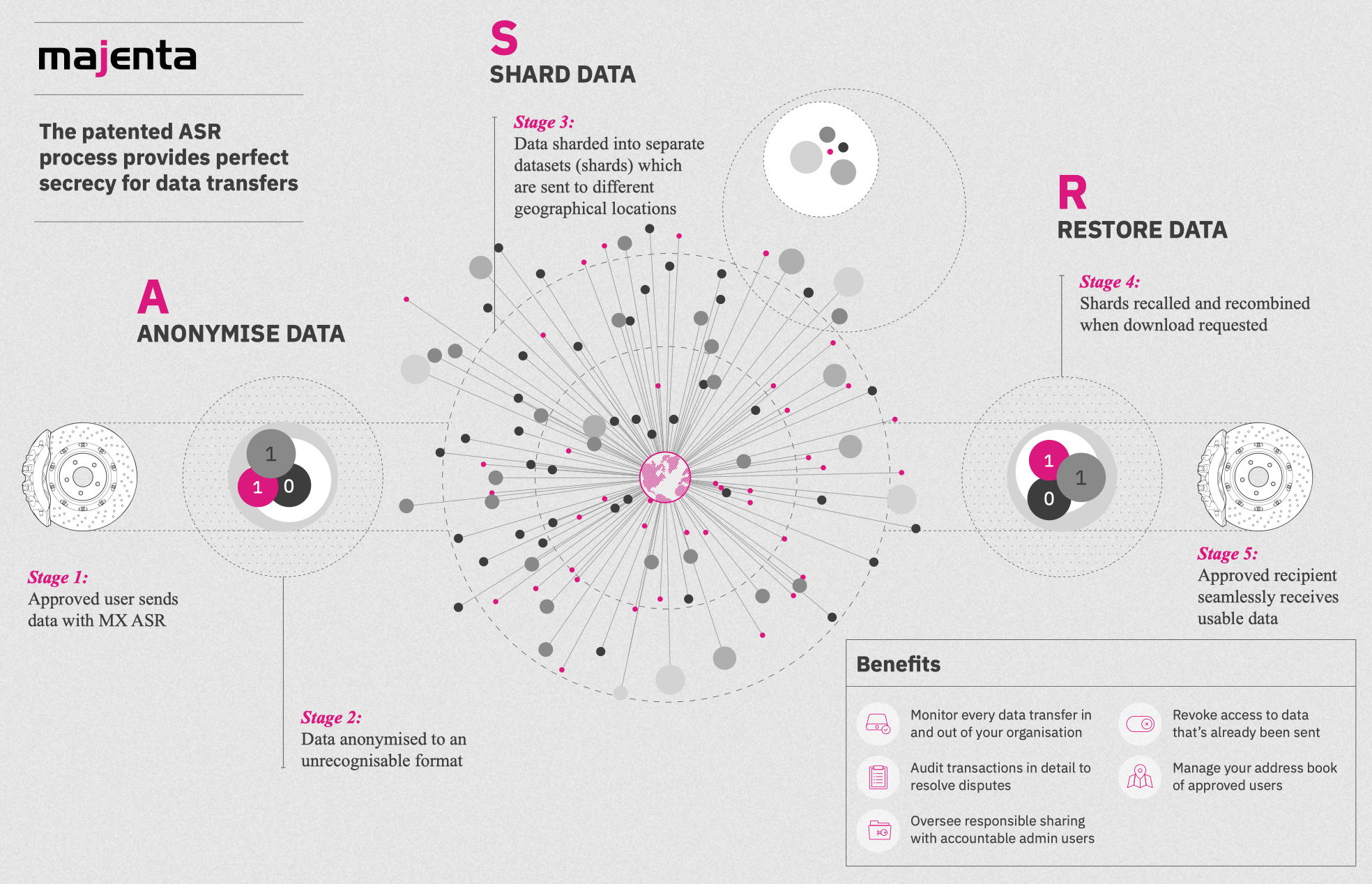 The Anonymise, Shard & Restore (or ASR) protocol is an entirely new and patented method to protecting enterprise data as it is transferred from one location to another. Distinct from encryption, the technology splits data transfers into separate shards; these fragments are independently routed through different parts of the cloud. While in transit and prior to reassembly, the shards have no value or data integrity in isolation, thus removing the exposure to all types of threat agent.
The MX ASR protocol, unlike encryption which now faces the quantum challenge, is mathematically impossible to penetrate. Alan Scrase ​ from the UK Government's Defence and Security Accelerator explains, "We identified through extensive research that brute force attacks against anonymised and sharded data would be unsuccessful since the ASR process provides perfect secrecy against a threat actor having access to anything less than the total number of shards. As well as this, it was identified that the ASR process would be immune to quantum computing-based brute force attacks."
For companies that develop high-value, deep investment IP that is critical to business success, data security has never been a more prevalent issue. The UK government's Cyber Security Breaches Survey 2021 reports that 6 in 10 medium-sized and larger companies suffered attacks in 2021 and a quarter of businesses report an astonishing weekly frequency of breaches; 40% of these occurrences result in a material loss to the companies involved.
Globally dispersed supply chains demand that more information needs to be moved and shared between business partners or company offices around the world. This need for data movement is giving rise to an increasing frequency of illegitimate interventions. MX ASR not only eliminates criminal access to data in transit, but also ensures data sovereignty can dependably reside with IP creators safe from jurisdictional threats as territorial data legislation continues to change.
In addition to MX ASR's impenetrable security is a comprehensive data audit facility that provides complete visibility of data movements that meet and exceed the most stringent corporate governance standards. The platform even allows data rights to be rescinded after data transfers have been made. The tool also enables the efficient release of software updates or data packages to large cohorts such as supply chain partners, while automatically limiting access to most recent file versions. 
Majenta Solutions have an established history of developing security applications for international data transfer, founded on the needs of the global automotive industry and its requirement to share highly complex engineering and design data among multi-tiered supplier networks operating across multiple geographies.
Majenta's Director of MX, Simon Ordish said, "MX ASR will change the landscape of commercial and industrial data integrity in favour of business. Current security protocols are being progressively eroded while the operational need to share data is growing exponentially. All this is presenting rich pickings to threat agents. MX ASR is where the fight back begins using a completely new and revolutionary technology. It delivers a new generation of impenetrable security, a host of features that have evolved from MX's lengthy experience of supporting the requirements of business workflows and above all, it is quick and easy to adopt."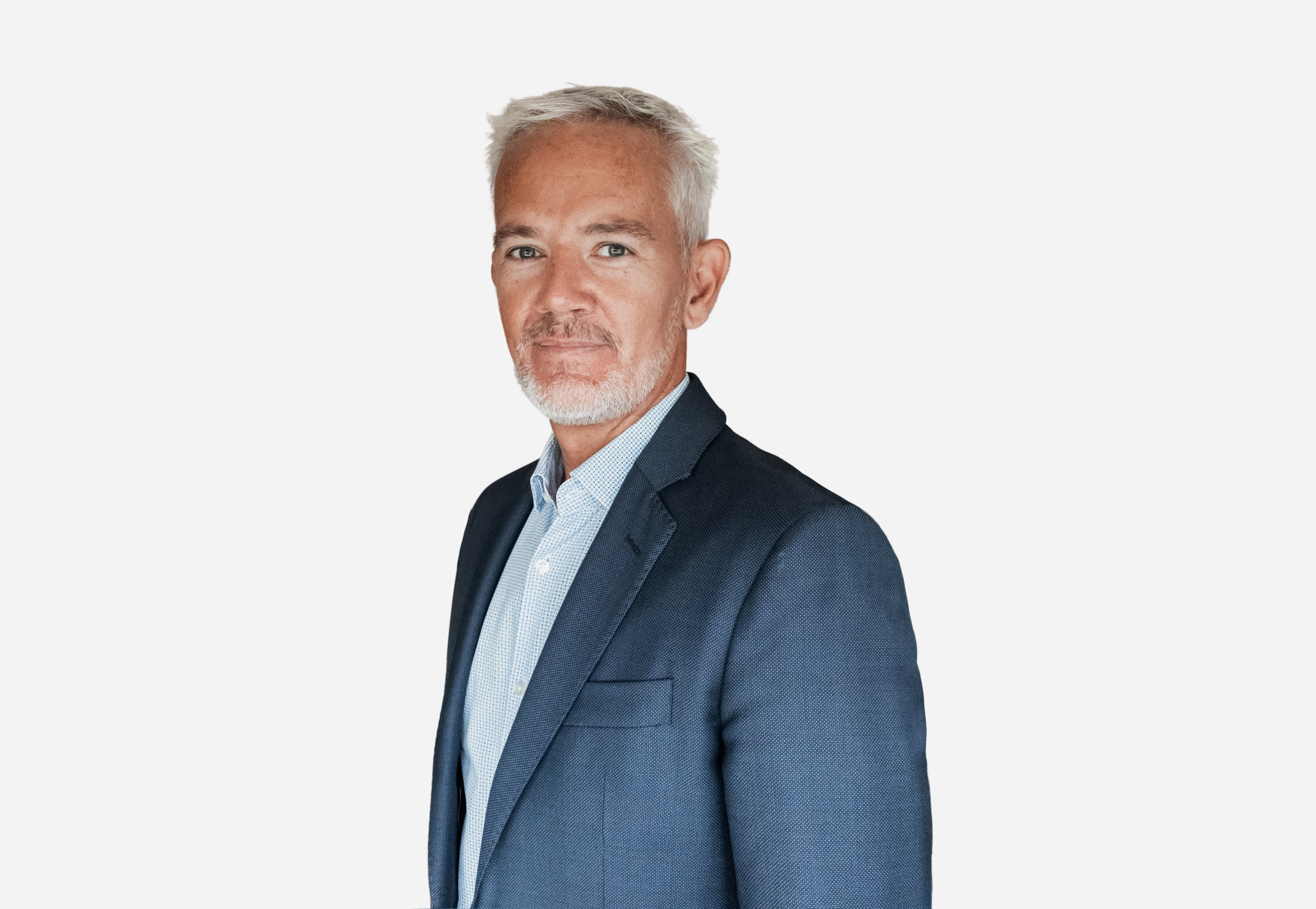 - Ends -
For more information, please visit www.mymxdata.com
For a full list of MX ASR's features, click here
To download the explainer graphic, please click here
Press Enquiries: Liam Clogger, Whistle Ignite, [email protected], t +44 (0)7585 607090