Char.gy addresses driver demand with installation of 2000th EV public charging point
Char.gy installed over 700 EV public charge points in Southwark, London during January and February averaging over 17 charge points per working day
March 6, 2023

Char.gy's rate of installation has rapidly escalated over the last 6 months with 500 charge points being installed in the last four weeks
Latest milestone takes UK closer to target of 300,000 charge points by 2030
Injection of public charge points from char.gy make EV ownership a viable option for motorists without off-street parking
char.gy's lamppost on-street charging points supply 100% renewable energy and provide a solution to EV owners who lack off-street parking.
London, 6 March 2023. Char.gy, the UK's leading provider of on-street charge points, today installed its 2000th lamppost EV charger in Southwark to bolster its network across 11 local authorities in London, Coventry, Leicester and Buckinghamshire.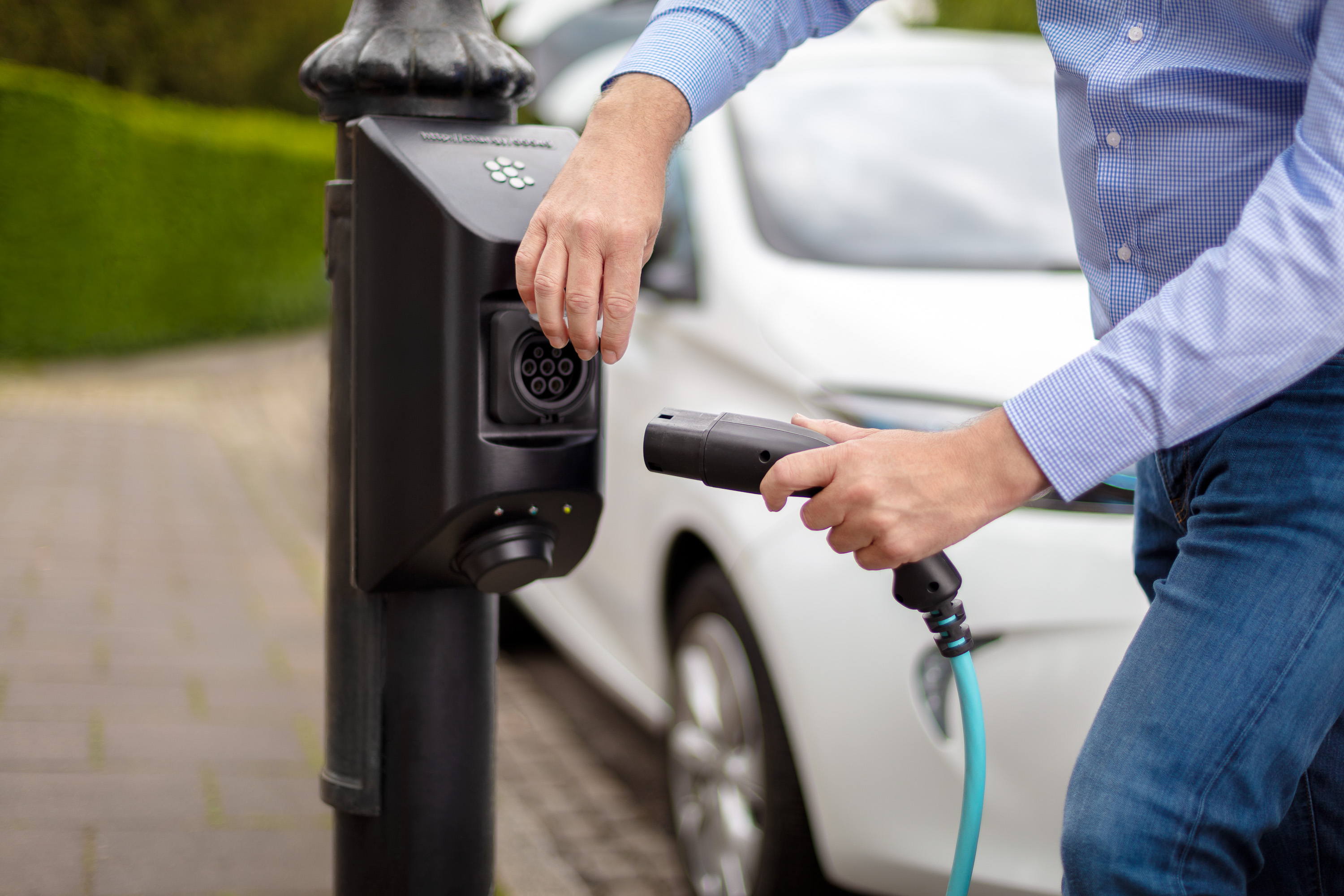 Char.gy has stepped up its rate of installation to meet the needs of motorists seeking on-street charge points, installing 500 charge points in the last 4 weeks. As a British owned and operated company Char.gy is committed to meeting the needs of British motorists who don't have at-home charging options.
Char.gy's growing network of charge points is rapidly addressing EV motorists' frustrations at the lack of accessible charge points while helping accelerate the UK's transition to clean mobility.
Char.gy's escalating installation rate (2018-present)
| | |
| --- | --- |
| Installations | Time Period |
| First 500 | 2 years, 10 months |
| Second 500 | 17 months |
| Third 500 | 5 months |
| Fourth 500 | 4 weeks |
Char.gy makes its own charge points, the software they run on, and has a growing team of in-field technicians. This unique integrated operating model enables char.gy to fund and maintain local EV charging networks that generate revenue which councils can reinvest in other local services.
Char.gy is designed to offer a good value, easy to use service for urban, suburban and even rural EV owners in villages who lack off-street parking. In December 2022, char.gy introduced its 'Night Saver' tariff to provide more EV drivers with access to cheaper off-peak electricity rates. 
Char.gy's Founder and CEO, Richard Stobart said: "Our ambition is to deliver the most reliable near-home charging service at the lowest cost to both drivers and councils. We believe our approach is a solution to what we call the 'Driveway Divide'.
'Driveway Divide' is the barrier that over 6.6 million* UK homes face because they lack off-street parking and cannot charge at home. The UK government forecasts that around 30% of the 10 million EVs expected in 2030 will need on-street charging** meaning that as many as 490,000 on-street chargers will be required.
As EV sales continue to boom, the pace of installation of EV charge points needs to accelerate too. The installation of our 2000th public charge point - 500 of them in just four weeks - shows the vital role that lamppost charging can play in rapidly scaling up the UK's EV charging infrastructure." 
-Ends-
Notes to Editors:
** Taking charge: the electric vehicle infrastructure strategy
Stats on char.gy portfolio 
Char.gy operates over 2,000 public charge points spread across 11 local authorities:
London Borough of Brent, Buckinghamshire Council, Coventry City Council, London Borough of Croydon, London Borough of Haringey, London Borough of Harrow, Leicester City Council, London Borough of Merton, London Borough of Redbridge, London Borough of Southwark, London Borough of Tower Hamlets.
Over 95% of the 2,000 public charge points are lamppost chargers, as at 24 February:
80% are the char.gy BackPack which is mounted directly to kerbside lampposts
20% are the char.gy Bollard which brings power to the kerbside when the lamppost is at the back of the pavement. 
Char.gy has also installed kerbside charging with dedicated power supplies. This includes 7kW and 22kW Bollard chargers. 
Images
Click here to download a char.gy image selection in full resolution, copyright free for editorial purposes.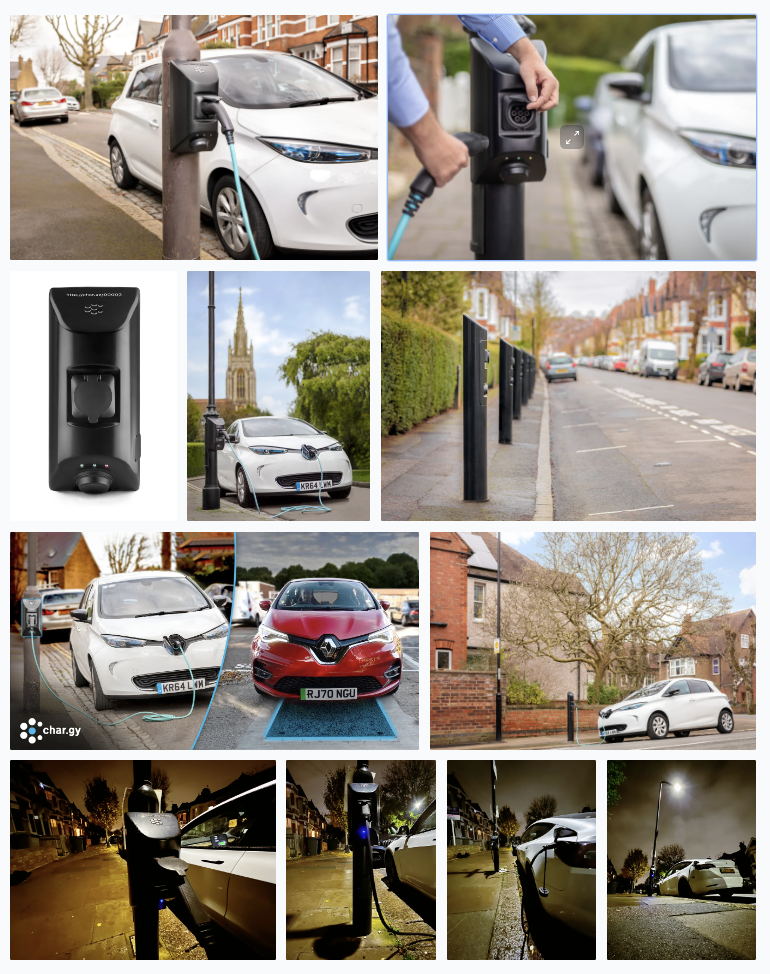 Media Enquiries
Please contact Hannah Prigg, Whistle Ignite
t +447860 864533
About char.gy
Char.gy is a leading UK-owned and operated specialist in 'on-street' EV charging technologies and services. The company is on a mission to provide reliable, low-cost, renewable-sourced public charging stations that also inject revenue into local councils ensuring charging station access across the UK and better services for local communities. char.gy has over 2,000 public charge points in operation. Read more about us at char.gy